Institutional reforms to achieve balanced growth & convergence in the Euro Area
21 February 2017 5:00 pm
Andrew Watt, Head of the Macroeconomic Policy Institute (IMK), Hans-Böckler Foundation, Düsseldorf
Venue
wiiw, Rahlgasse 3, 1060 Vienna, lecture hall (entrance from the ground floor)
Registration
We kindly ask you to register for the event. Participation is free of charge.
Description
Current account imbalances were at the heart of the crisis that engulfed the monetary union in the wake of the global financial crisis. Unlike in a federal state, current account imbalances matter in an "unfinished" monetary union. A stable monetary union requires a framework to limit imbalances and promote sustainable growth, avoiding the problem of "rotating slumps". Since the crisis some steps have been taken to address the issue, notably the Macroeconomic Imbalance Procedure (MIP). The MIP is, however, asymmetric, focusing on adjustment in deficit countries. A more symmetric resolution and avoidance of imbalances would also need to address the fiscal rules, which focus narrowly on deficit limitation, which is inimical to sustained and balanced growth. In the absence of a major breakthrough towards federalized economic policymaking, a path forward is needed that as far as possible builds on existing institutions. A proposal is made to reactivate the Broad Economic Policy Guidelines, broaden the remit of the advisory Productivity Boards to encompass the entire policy mix, and strengthen the Macroeconomic Dialogue, notably by establishing MEDs at national and Eurozone level.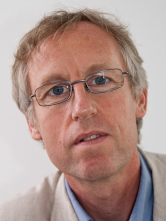 Born 1963 in Great Britain, Andrew Watt studied economics and modern languages at the University of Surrey, political science at the Otto-Suhr Institute of the Free University of Berlin, Advanced European Studies at the University of Basel, Doctoral program at the London School of Economics und the University of Hamburg (Dr. rer pol). Since August 2012 he has been head of the Macroeconomic Policy Institute (IMK) Department of the Hans-Böckler Foundation. Previously he worked as a Senior researcher at the European Trade Union Institute (ETUI) in Brussels. His research fields are economic governance of the euro area, economic and employment policy in Europe and comparative political economy. He has been consultant and adviser to numerous European and national institution, taught courses at the University of Bielefeld and the University of Applied Sciences BFI, Vienna. Andrew Watt is member of the editorial board of the journals Industrial Relation Journal and Economia & Lavoro and regular columnist and blogger for the Social Europe Journal.
Paper and Powerpoint presentation, as far as available, are posted on this page after the seminar.