New wiiw Forecast Report for Central, East and Southeast Europe: Investment to the Rescue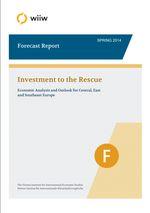 13 March 2014
wiiw expects GDP in Central, East and Southeast Europe (CESEE) to pick up speed and grow on average by 2-3% over the forecast period 2014-2016.
A major driving force roots in an upward reversal of public and private investment. The question remains, however, whether investment-led growth in the CESEE countries is merely a statistical base effect of a few replacement investments or an indication of a profound paradigmatic shift. Increasing evidence suggests the latter.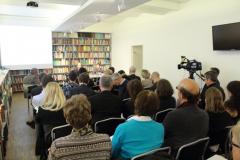 The new wiiw Forecast Report (a graphically relaunched version of wiiw's bi-annual flagship report) contains a detailed analysis of current economic developments in each of the European emerging economies, as well as a forecast of major economic indicators for the period 2014 to 2016. It covers eleven new EU Member States (Bulgaria, Croatia, Czech Republic, Estonia, Hungary, Latvia Lithuania, Poland, Romania, Slovakia, Slovenia), seven Balkan countries (Albania, Bosnia and Herzegovina, Kosovo, Macedonia, Montenegro, Serbia, Turkey) as well as the neighbourhood countries Kazakhstan, Russia and Ukraine.