Subscriptions & Membership
Membership / Service Package
By purchasing the wiiw Service Package you become a Member of wiiw and gain access to a comprehensive package of analysis, information and data on CESEE countries. Some features are reserved exclusively for Members.
You have a choice of two packages:
Basic Membership
includes:
The wiiw Monthly Report, available exclusively to Members (embargo period 6 months)
The wiiw Forecast Report, with cross-country analysis, individual country reports and forecasts of major economic indicators for 22 countries and webinar presentations
The wiiw FDI Report, offering analysis on the basis of the FDI Database
The wiiw Research Reports, presenting our up-to-date research
The wiiw Handbook of Statistics, a compendium of annual, monthly and FDI data
Online access to the wiiw Monthly Database of major economic indicators
An invitation to the wiiw Spring Seminar, an exclusive one-day event, featuring presentations by prominent external speakers and by wiiw staff
Consulting Services of wiiw experts and special webinars for overseas members (10 hours p.a.)
Access to the wiiw Library, with specialised publications on the region.
Premium Membership
offers you all the advantages of a Basic Membership plus
Online access to the wiiw Annual Database with a broad range of macroeconomic and structural indicators
Online access to the wiiw FDI Database
The wiiw Handbook of Statistics in Excel format
All tables of the wiiw Forecast Report in Excel format for your own calculations
The Excel tables are available exclusively for Premium Members (i.e. are not offered as a separate product)
Both types of Membership are for the calendar year (January-December). Members joining during the course of a given year will receive all publications issued from January of that year. Membership is renewed automatically but may be terminated by written notice received at least one month before year end, i.e. before 1st December for the upcoming year.
Subscriptions
For each of the three wiiw databases and two publication series (wiiw Forecast Reports and wiiw Research Reports) we also offer annual subscriptions. The publications can be ordered either as hardcopy or for download as PDF file; the databases are available online.
For a comprehensive overview of all subscription and membership packages see our feature and price comparison table.
For more information on
Membership
or
Subscriptions
please contact: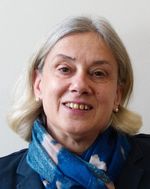 Executive Secretariat & Administration in general, Sales and Subscriptions, Library
e-Mail: pill@wiiw.ac.at
telephone: (+43-1) 533 66 10-10