wiiw Working Papers
The wiiw Working Paper series present the academically oriented research of the institute. Working Papers are available in hardcopy or for download.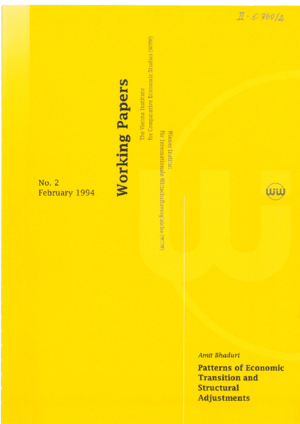 publication_icon
Patterns of Economic Transition and Structural Adjustments
Amit Bhaduri
wiiw Working Paper No. 2, February 1994
16 pages including 5 Figures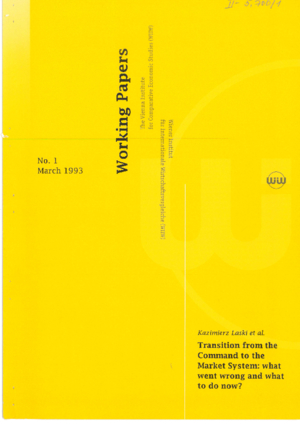 publication_icon
Transition from the Command to the Market System: what went wrong and what to do now?
Kazimierz Laski
wiiw Working Paper No. 1, March 1993
72 pages including 11 Tables and 3 Figures