wiiw Forecast Reports
CROATIA: Reasonable growth prospects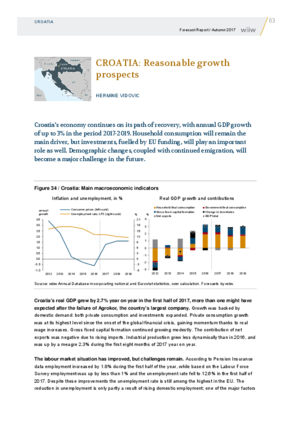 publication_icon
in: CESEE Back on Track to Convergence
wiiw Forecast Report No. Autumn 2017, November 2017 , pp. 63-66
The current report is only available to members and paying customers. Past issues become freely available online when the next report is released.
Croatia's economy continues on its path of recovery, with annual GDP growth
of up to 3% in the period 2017-2019. Household consumption will remain the
main driver, but investments, fuelled by EU funding, will play an important
role as well. Demographic changes, coupled with continued emigration, will
become a major challenge in the future.
Reference to wiiw databases: wiiw Annual Database, wiiw Monthly Database
Countries covered: Croatia