[CANCELLED]: Industrializing in the Digital Age: Main Findings from UNIDO's Industrial Development Report 2020
19 March 2020 4:00 pm CET
Alejandro Lavopa, Department of Policy, Research and Statistics of UNIDO
Venue
wiiw, Rahlgasse 3, 1060 Vienna, lecture hall (entrance from the ground floor)
Description
The emergence and diffusion of advanced digital production (ADP) technologies clustered around the fourth industrial revolution is radically altering the nature of manufacturing production, increasingly blurring the boundaries between physical and digital production systems. The significant requirements of ADP technologies are opening questions on whether industrialization is still a feasible or even a desirable strategy to achieve economic development. UNIDO's flagship report, the Industrial Development Report 2020 contributes to this debate by presenting fresh analytical and empirical evidence on the future of industrialization in the context of a technological paradigm shift. It argues that industrialization continues to be the main avenue for successful development and analyses how developing counties can leverage the salient features of the emerging technologies to their advantage. According to the report, it is precisely by engaging with industrialization that countries can build and strengthen the skills and capabilities needed to compete and succeed within the new technological paradigm.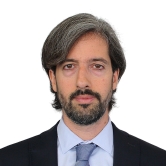 Alejandro Lavopa works as Research and Industrial Policy Officer at the Department of Policy, Research and Statistics of UNIDO. He is responsible for engaging in research activities and providing industrial policy advice with particular emphasis on issues related to economic growth, structural change and industrialization. Among other tasks, he coordinates UNIDO's flagship publication, the Industrial Development Report. He obtained his PhD in Economics and Policy Studies of Technical Change at UNU-MERIT. Before joining UNIDO, Alejandro worked at the Argentine Ministry of Economy and at the University of Buenos Aires. Recent publications include articles in journals, such as World Development and Structural Change and Economic Dynamics, and chapter contributions to key reference books.
Powerpoint presentation, as far as available, will be posted on this page after the seminar.
Related Links