Hybrid - World Bank ECA economic update
03 May 2023 3:00 pm CEST
Ivailo Izvorski, Chief Economist Europe and Central Asia Region, World Bank
Venue
This is a hybrid event taking place in person ( Rahlgasse 3, 1060 Vienna, Austria/ second floor- library ) and via Zoom. Please register using the links below.
Description
Registration link for online participation:
https://us06web.zoom.us/webinar/register/WN_-2L56jPOQoeM0SOFQgamkQ
The ECA economic update is a bi-annual publication by the office of the Chief Economist for Europe and Central Asia (ECA) of the World Bank. The update consists of two parts. Part I analyzes the economic developments, policies and outlook for the region. Part II focuses on the cost-of-living crisis in ECA.
The Russian Federation's invasion of Ukraine has had devastating economic and social consequences for Ukraine and profound negative impacts on developments in ECA. Growth slowed to 1.2% in 2022 as inflation surged, interrupting a robust recovery from the COVID-19 pandemic. We project little change in output growth – albeit with substantial differences in the countries' pace of expansion. What are the implications of this tepid growth for the region, people's welfare, and the countries' convergence to advanced economies' income? Risks to the outlook are further tilted to the downside, including from the further tightening of financial conditions following recent developments in the US and European banking sectors.
After a long period of historically low inflation, the post-pandemic recovery and Russia's invasion of Ukraine resulted in a sharp rise in consumer prices in ECA. Due to differences in both consumption patterns and price increases across goods and services, the poorest households faced cost-of-living increases that were much higher than the wealthiest ones. In most countries in the region, the poverty headcount rate was higher if the true cost-of-living of households was considered rather than the standard CPI. Policies to protect vulnerable populations and promote economic growth should reflect, as a result, the heterogeneity of inflation across households. Governments might want to revisit the rationale and need for uniform (and therefore untargeted) caps or freezes on fuel and food price increases that many introduced in 2022.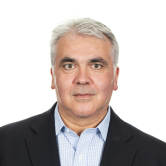 Ivailo Izvorski is the Chief Economist for the Europe and Central Asia region. Over the last 25 years, he has worked in technical and managerial positions on the countries in Europe and Central Asia, East Asia and the Pacific, and Africa at the World Bank, the Institute of International Finance, and the IMF. Prior to his current position, Ivailo was the manager of the World Bank Global Debt, Macro and Growth unit. Ivailo holds a Ph.D. in Economics from Yale University.