India's Covid Crisis in the global context
12 May 2021 4:00 pm CEST
Panel discussion with prominent experts from India and abroad
Venue
This is an online event via Zoom. Please register using the link below.
Description
The exponential explosion of COVID-19 cases in India has revealed major deficiencies in the country's political and public health system. However, global mechanisms of vaccine production and distribution have also helped to push the world's largest vaccine producer into a humanitarian catastrophe.
Questions that will be addressed:
India accounts currently for over 40% of global daily infections. How has it come to this and how can this wave of the pandemic be contained?
What are the implications for other developing and emerging economies?
What has to be done at the global level and what is preventing a more comprehensive global vaccination campaign?
Is the EU doing enough to fight COVID-19 globally? Can there be a significant shift of policy in the coming months?
Registration
Please register via the following link: https://zoom.us/webinar/register/WN_AKUZFX31T9KSwyE6ndy1kg
The panel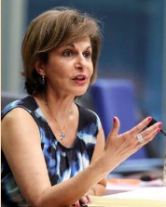 Shada Islam is an influential specialist on EU affairs who works independently as a commentator, advisor, analyst and strategist on Europe, Asia, Africa, Geopolitics, Trade, Migration, Inclusion, Diversity and Women's Empowerment. She is a member of the European Policy Centre's Strategic Council and a Non-Resident Fellow at the Center for Global Development. Shada is also Visiting Professor at the College of Europe (Natolin) and a Solvay Fellow at the Vrije University Brussel (VUB). She runs her own Brussels-based global strategy and advisory media company, New Horizons Project (NHP). In 2017, she was selected as one of the 20 most influential women in Brussels by the magazine Politico. Recent article.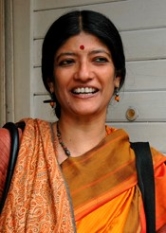 Jayati Ghosh is professor of economics at University of Massachusetts and was for many years professor of economics at the Centre for Economic Studies and Planning at the Jawaharlal Nehru University, New Delhi. Her core areas of study include international economics, employment patterns in developing countries, macroeconomic policy, and issues related to gender and development. She is executive secretary of International Development Economics Associates (IDEAS) and a regular columnist for several Indian journals and newspapers, a member of the National Knowledge Commission and is closely involved with a range of progressive organisations and social movements. She is co-recipient of the International Labour Organisation's 2010 Decent Work Research prize. Recent article.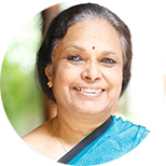 K. Sujatha Rao served as Union Secretary at the Ministry of Health and Family Welfare for the government of India, where she played a key role in launching national programs for non-communicable diseases, for the use of antibiotics or the introduction of vaccines. K. Sujatha Rao also worked to help revitalize the country's primary health care system by introducing concepts such as performance-based financing. She was Director General of the National AIDS Control Organization (NACO) and represented India on boards of the WHO, Global Fund and UNAIDS. K. Sujatha Rao was also founding board member of the Public Health Foundation of India. Currently, she is member of the global advisory panel of the Bill and Melinda Gates Foundation and Senior Leadership Fellow at the Harvard School of Public Health. Recent article.