The Anatomy of Post-Communist Regimes: A Challenge to the Mainstream Comparative Approach
16 December 2021 3:00 pm CET
Bálint Magyar, CEU Democracy Institute (Hungary)
In cooperation with:



Research Centre International Economics (FIW)
Venue
This is an online event via Zoom. Please register using the registration link below.
Description
The presentation is based on a book which is open access and can be downloaded for free from the authors' website, postcommunistregimes.com.
Abstract:
The Anatomy of Post-Communist Regimes (CEU Press, 2020) proposes a systematic renewal of the descriptive vocabulary used for the region's political, economic, and social phenomena. Focusing on Central Europe, the post-Soviet countries, and China, this study provides concepts and theories to analyze the actors, institutions, and dynamics of post-communist democracies, autocracies, and dictatorships.
The presentation, when available, will be posted online after the event.
Registration link:
https://us06web.zoom.us/webinar/register/WN_vh2s-tpyTJ6P7SRKjz__BA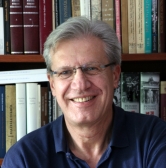 Bálint Magyar (1952) is a sociologist and a liberal politician. An activist of the anti-communist dissident movement since 1979, he was one of the founding members and leaders of the Hungarian Liberal Party (SZDSZ). Former Member of Parliament (1990–2010), Minister of Education (1996-1998, 2002-2006). Currently, he is a fellow of the CEU Democracy Institute. His previous English-language books include Post-Communist Mafia State: The Case of Hungary (2016).
Related literature:
https://www.postcommunistregimes.com
Related Links
Related Downloads