World Bank ECA economic update
12 October 2023 2:00 pm CEST
Ivailo Izvorski, Chief Economist Europe and Central Asia Region, World Bank
Venue
Rahlgasse 3, 1060 Vienna, Austria / second floor - library
Description
The ECA economic update is a bi-annual publication by the office of the Chief Economist for Europe and Central Asia (ECA) of the World Bank.
The update provides projections for growth and other macroeconomic variables for the 23 emerging market and developing economies of ECA, both for 2023 and the medium term.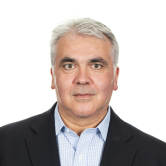 Ivailo Izvorski is the Chief Economist for the Europe and Central Asia region. Over the last 25 years, he has worked in technical and managerial positions on the countries in Europe and Central Asia, East Asia and the Pacific, and Africa at the World Bank, the Institute of International Finance, and the IMF. Prior to his current position, Ivailo was the manager of the World Bank Global Debt, Macro and Growth unit. Ivailo holds a Ph.D. in Economics from Yale University.