Hungary's Path to Political Capture and Institutional Corruption. Are EU's Reform Requirements "Path-breaking"? (Hybrid event)
28 February 2023 3:00 pm CET
Venue
wiiw library, Rahlgasse 3, 1060, Vienna OR online via Zoom
Description
The following questions will be addressed:
How did the conflicts between the EU and the Orbán government escalate since 2010? (handout)
End of escalation? EU's radical reform requirements regarding rule of law and corruption risks as conditions to access EU funding (the 27 milestones)
What kind of system is forced to meet these requirements? Main system characteristics
Issue 1. Does the fulfillment of requirements challenge system characteristics?
Issue 2. May the fulfillment of requirements halt Hungary's path to political capture and institutionalized corruption?
The presentation will be held in English.
Attendees will have the opportunity to ask questions.
Registration
Registration link for online participation
Registration link for onsite participation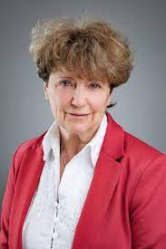 Maria Csanádi is a scientific research advisor at the Institute of Economics KRTK. Her Phd and Doctoral thesis is in political science. Her main research interest is the comparative political economy of communist systems transforming and post-communist systems, both on empirical and on theoretical grounds.
She has constructed a bottom-up comparative model called Interactive Party-state (IPS) model on the self-similar characteristics of the structure and dynamics of self-reproduction, traps and transformation of party-state (communist) systems based on the network formed by the interrelationship of party- state- and economic decision-makers. This IPS model serves also as a device for her empirical analysis of the dynamics of transformation of different patterns of power distribution and in post-communism.
Since 1996 until 2018 her major field of research was  the structure and dynamics of the Chinese party-state system. Since 2019 she shifted her research focus on the dynamics of post-communism in Hungary.
Her book "Party-states and their Legacies in Post-communist Transformation" was published in Hungarian (1995), English (1997) and Chinese (2002). Her other book titled "Self-consuming Evolutions" describes the Interactive party-state model (IPS) in its whole complexity and demonstrates its functioning as an empirical analytical tool through three case-studies (Romania, Hungary and China). The book was published in English (2006) and in Chinese (2008). Her co-authored book on the "Dynamics of an Authoritarian System: Hungary, 2010-2021" was published in 2022. She disseminated her studies in several American, English, Chinese and Japanese universities and research instititutions. Her papers were published in journals like Soviet Studies, Social Research, Behavioral Science, Communist Economies and Economics of Transformation, East European Politics and Society.
Related Downloads